Biodegradable harmonophores for targeted high-resolution in vivo tumour imaging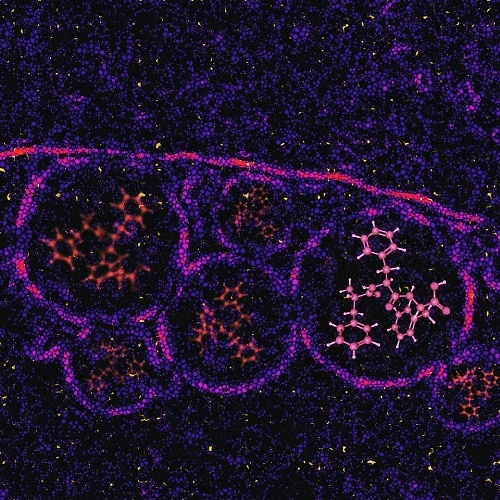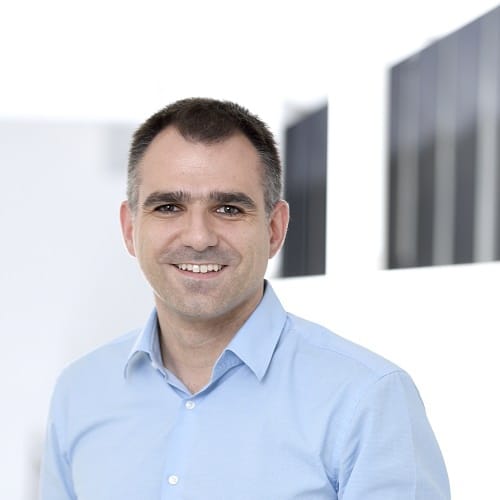 Dr Periklis Pantazis
Reader in Advanced Optical Precision Imaging Imperial College London
Read Bio
Dr Periklis (Laki) Pantazis is a Reader in Advanced Optical Precision Imaging at the Department of Bioengineering at ICL. He is also the Chair of the Leica Microsystems and ICL Imaging Hub. Dr. Periklis obtained his PhD in Biology and Bioengineering at the Max Planck Institute of Molecular Cell Biology and Genetics in Dresden. As a Royal Society Merit Award recipient, he established the Laboratory of Advanced Optical Precision Imaging at ICL in 2018/19.
Close
Nonlinear optical imaging probes, such as second harmonic generating (SHG) nanoprobes, hold great promise as clinical contrast agents because of minimal background signal and long-term photostability. In this talk, Laki shows how biodegradable harmonophores (bioharmonophores) were developed to overcome the health concerns of inorganic SHG nanoprobes, and can target single cancer cells with high detection sensitivity in zebrafish embryos in vivo.
This presentation was recorded as part of the 4th virtual edition of the Leica Microsystems "See the Hidden" Workshop Series, hosted by Microscopy Focus. In collaboration with Imperial College London (ICL) and the Imperial College Network of Excellence in Cancer Technology, this joint event showcased how a multidisciplinary research approach is creating innovative new ideas for the detection, prevention, and ultimately the treatment of cancer.
Image: Magma bioharmonophores
"Spherism" rendition of triphenylalanine bioharmonophores captured by TEM. The cores of the probes feature an artistic representation of their molecular components, triphenylalanine molecules. Courtesy of Mr. Konstantinos Kalyviotis, Research Postgraduate in Periklis Pantazis' group at ICL.