Windows On Neurovascular Pathologies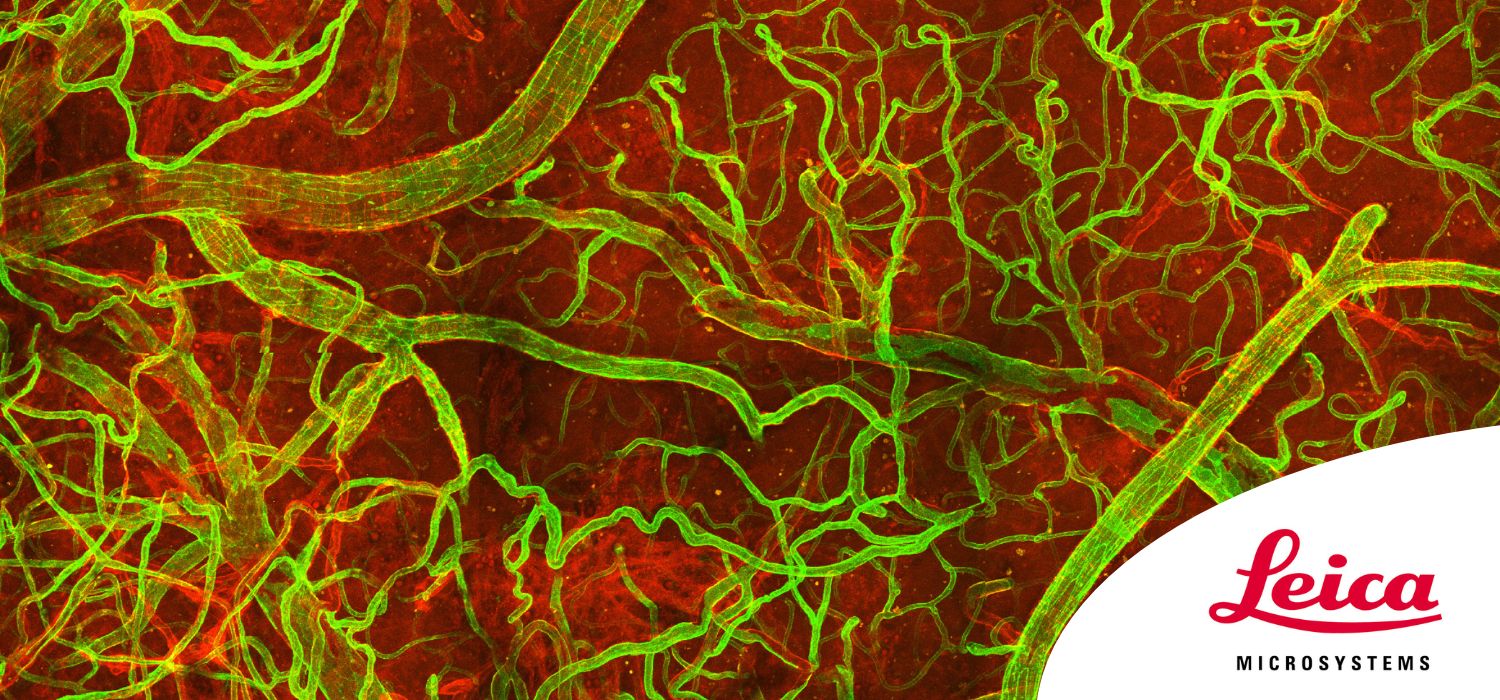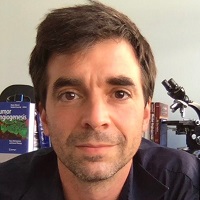 Thomas Mathivet
Researcher, BRIC - INSERM U1312 - Bordeaux University
Read Bio
Thomas Mathivet is a vascular biologist who completed his Ph.D. at the Collège de France, unraveling the role of axonal guidance molecules in vascular patterning during development. He subsequently studied glioma microenvironment dynamics using in vivo multiphoton imaging as a post-doctoral researcher in Leuven. His lab in the Bordeaux Institute of Oncology focuses on deciphering the dynamics of neuro-vascular pathologies microenvironment and the immune-vascular crosstalk that aggravates patient clinical outcomes.
Close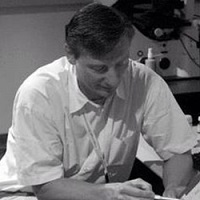 Ulf Schwarz
Application Manager (LS), Leica Microsystems CMS GmbH
Read Bio
Ulf Schwarz trained as a biologist at the University of Bayreuth, Germany. After working for 7 years in the healthcare industry, he joined Leica Microsystems in 2002. As an Application Manager, he organizes and conducts system demonstrations, performs user training, and runs microscopy workshops educating participants on all aspects of Confocal, Multiphoton, and STED microscopy.
Close
Discover how innate immunity can sustain deleterious effects following neurovascular pathologies and the technological developments enabling longitudinal studies into these events.
In this webinar, you will discover:
• The dynamic remodeling of the microenvironment during neurovascular pathologies;
• The plasticity of our innate immunity and how it sustains deleterious effects;
• Technological developments that are enabling longitudinal studies of mice central nervous system
The brain is an immune-privileged organ, meaning it is protected from the entry of pathogens, blood-circulating factors, and immune cells by a physical barrier called the blood–brain barrier (BBB). But pathological events, such as ischemia (stroke), trauma (traumatic brain injury), or tumor growth (gliomas and brain metastasis), activate the vascular endothelium, disturb or disrupt the BBB, and allow immune cell homing.
In this context, innate immunity, which is recruited at the lesion site to prevent neuro-vascular damages, is rewired by the pathological microenvironment and ends up sustaining deleterious effects such as edema formation, perfusion defects, and hemorrhages.
Such analysis of dynamical processes, cell mobility, cell-cell interactions, and implicated signaling pathways in neurovascular pathologies was facilitated by genetic tool developments, such as inducible fluorescent mice lineage, and novel technologies of longitudinal imaging compatible with in vivo work, such as multiphoton microscopy.
Discover the dynamic remodeling of the microenvironment during neurovascular pathologies, the plasticity of innate immunity and which phenotypes switch in such microenvironments, and the technologies that enabled us to unravel these events longitudinally.
After the presentation, join Ulf Schwarz for a live showcase demonstration of the Leica STELLARIS 8 DIVE Multicolor Multiphoton Microscope. Experience a rainbow of possibilities to expand your research. At the heart of STELLARIS 8 DIVE is 4Tune, the first and only spectral non-descanned detection system.
The showcase will demonstrate how easily experimental settings are defined for multicolor multiphoton imaging with STELLARIS 8 DIVE and how you can benefit from lifetime-based information using TauSense or Fast Lifetime Contrast (FALCON).