Intravital Microscopy of Cancer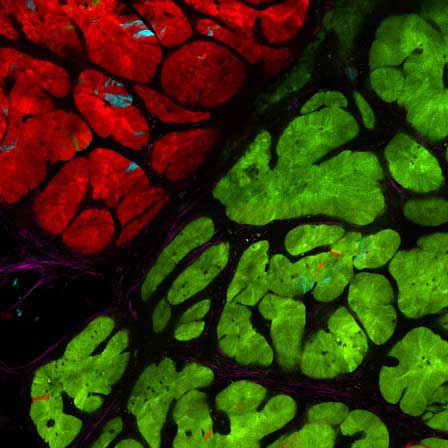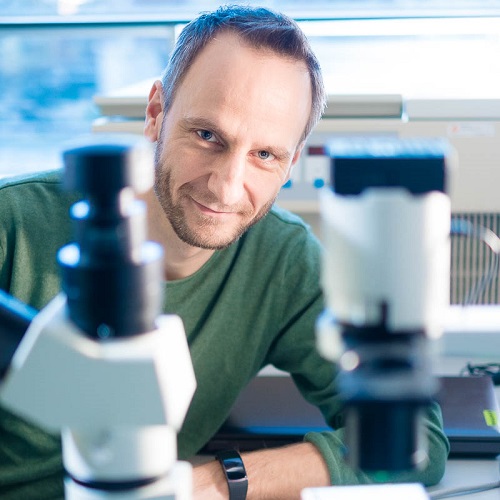 Prof Dr Jacco van Rheenen
Senior Group leader, Division of Molecular Pathology, Oncode Institute and the Netherlands Cancer Institute
Read Bio
Prof. Jacco van Rheenen is a senior group leader at the Netherlands Cancer Institute (NKI) and the Oncode Institute. His research focuses on the identity, behavior, and fate of cells that drive tumor initiation, progression, metastasis, and therapy resistance. He trained in various imaging techniques during his PhD with Dr. Kees Jalink at the NKI before moving to the lab of Dr. John Condeelis at the Albert Einstein College of Medicine.
Close
In this webinar, you will learn:
about intravital microscopy techniques that allow you to monitor stem cells and cancer cells in real-time in vivo;
how these techniques can help you study the identity and migratory behavior of cancer stem cells;
how intravital microscopy uses multiphoton confocal microscopy to uncover key details in this important research;
the unique insights these technologies can provide into cancer initiation and development.
Histological techniques have provided important information on stem cells and cancer. However, they draw static images of dynamic processes.
To capture the dynamic nature of these cell populations, the van Rheenen group has developed intravital microscopy, which allows you to visualize individual cells in real-time in whole bodies. Cancer and stem cell populations are rare and change over time, so the ability to image them in this way uncovers multiple important factors within the single-cell heterogeneity crucial to tissue homeostasis, tumor initiation, and tumor progression.
In this talk, Prof Jacco van Rheenen presents his work on the identity, behavior, and fate of cells that drive the initiation and progression of cancer using intravital microscopy. He discusses how these technologies give valuable insight into cancer cell development, tissue homeostasis, tumor growth, and metastasis.