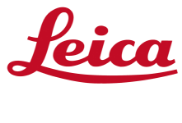 See the Hidden: Correlative Techniques for Electron Microscopy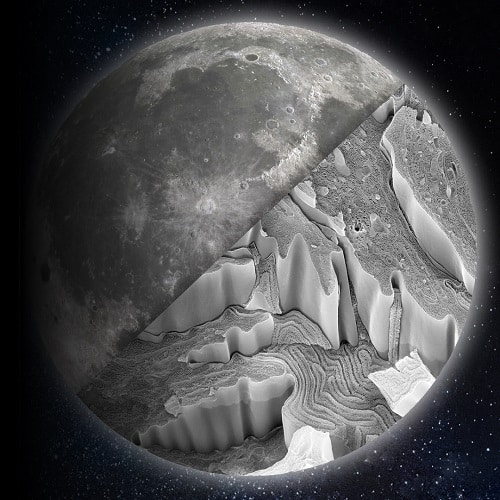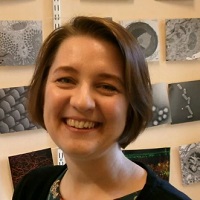 Errin Johnson
Electron Microscopy Facility Manager, Dunn School, University of Oxford
Read Bio
Dr Johnson is head of the Electron Microscopy Facility at the Sir William Dunn School of Pathology at the University of Oxford. Her post-doctoral research focused on plant cell biology at the Umeå Plant Science Centre in Sweden, and she spent several years as an electron microscopist with the Australian Centre for Microscopy and Microanalysis. Dr Johnson has been running the Dunn School EM Facility since 2012, significantly developing its capabilities in biological EM sample preparation, volume EM, cryo-EM, and CLEM. Dr Johnson collaborates on diverse research projects across Oxford, spanning biophysics, structural biology, microbiology, cell biology, biomedicine, and plant biology.
Close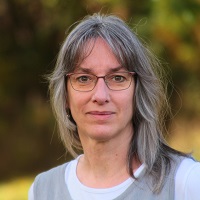 Wiebke Möbius
Research Associate, Electron Microscopy Facility, Max Planck Institute NAT City Campus, Göttingen
Read Bio
Dr Möbius is the head of the Electron Microscopy Facility at the Max-Planck-Institute for Multidisciplinary Sciences City Campus in Göttingen, Germany. She obtained her Diploma and PhD at the University of Bonn before working as a Postdoc with Hans Geuze and Jan-Willem Slot at the UMC in Utrecht and Gareth Griffith at the EMBL. Her main interest is studying myelin biology with the electron microscope using Tokuyasu EM, high pressure-freezing/freeze substitution, and volume EM using FIB-SEM.
Close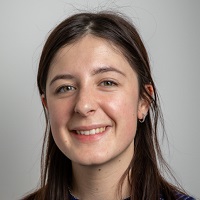 Cristina Capitanio
PhD Candidate, Max Planck Institute of Biochemistry, Munich
Read Bio
Cristina Capitanio is a PhD candidate in the laboratories of Brenda Schulman and Wolfgang Baumeister at the Max Planck Institute of Biochemistry in Martinsried, Germany. Before becoming interested in cryo-electron tomography, she studied crystallography and molecular biology at the University of Pavia, Italy. Now, her main interest is understanding the ultrastructure of autophagy in different cellular systems, from yeast to human neurons. She also works on developing pipelines that allow cryo-fluorescence signals to target rare cellular events by cryo-FIB milling and cryo-electron tomography.
Close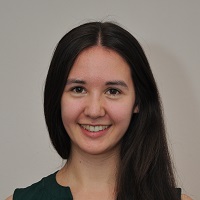 Anna Bieber
PhD Candidate, Max Planck Institute of Biochemistry, Munich
Read Bio
Anna Bieber is a PhD candidate working in the laboratories of Wolfgang Baumeister and Brenda Schulman at the Max Planck Institute of Biochemistry in Martinsried, Germany. She studied Life Science at the University of Konstanz and worked on in-cell light-induced EPR spectroscopy for her Masters' thesis. In her current research, she uses correlative cryo-fluorescence microscopy, cryo-focused ion beam (FIB) milling and cryo-electron tomography to reveal the native ultrastructure of autophagy in yeast and mammalian cells. She enjoys constantly developing and improving the technique and applying it directly to gain exciting new insights into the inner workings of the cell.
Close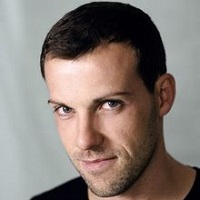 Martin Fritsch
Advanced Workflow Specialist, Leica Microsystems
Read Bio
Dr Fritsch completed his diploma thesis at the Friedrich-Schiller University in Jena. He moved to the Lehrstuhl für Allgemeine und Spezielle Zoologie at the University of Rostock under Prof. Stefan Richter, where he received his Dr. rer. nat in 2012. During his PhD, Martin obtained comprehensive skills in immunohistochemical, histological, and especially confocal microscopy techniques. He focused on the ontogeny of various crustaceans and investigated the development of the nervous system to trace the evolutionary origin of distinct arthropod species. After finishing his PhD, Martin joined the group of Prof. Andreas Wanninger in the department of Integrative Zoology at the University of Vienna, working on mollusc developmental processes. To enrich his theoretical, technical, and methodological profile, he currently works with in-situ hybridization methods to analyze gene expression patterns during ontogeny.
Close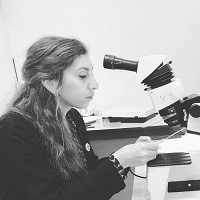 Andreia Pinto
Advanced Workflow Specialist, Leica Microsystems
Read Bio
Dr Pinto started her career as a Biomedical Scientist in Histocellular Pathology with a particular interest in electron microscopy. In 2014, she worked at the Primary Ciliary Diagnosis (PCD) in Lisbon. In 2019, Andreia moved to the Royal Brompton Hospital, London, working as a Thoracic Research Associate, where she was responsible for training a deep machine learning platform to recognize patterns in EM images of cilia in diagnosing PCD. She completed her PhD on this topic in 2022 while also investigating new insights into SARS-CoV-2 infection of the respiratory airway. Andreia is currently an Advanced Workflow Application Specialist with Leica Microsystems, based at the Imaging Centre of the European Molecular Biology Laboratory (EMBL) in Heidelberg.
Close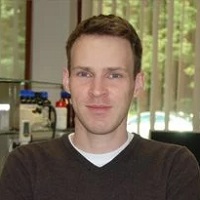 Frédéric Leroux
Advanced Workflow Manager, Leica Microsystems
Read Bio
Dr Leroux completed his Master's degree in Biology at the University of Ghent, where he gained experience in biological EM sample preparation. During his PhD at the EMAT research group, University of Antwerp, Frédéric specialized in advanced electron microscopy of composite materials, becoming an EM sample preparation specialist at EMAT. In 2016, he joined Leica Microsystems as Application Specialist Nanotechnology, using his multidisciplinary background and broad microscopy experience to improve EM sample preparation for various materials (polymers, composites, biological and industrial materials).
Close
In this next highly anticipated virtual edition of our See the Hidden Workshop Series, we dive into the ultrastructure of biological systems. We look at state-of-the-art Correlative Light and Electron Microscopy (CLEM) methods to guide specimen preparation and high-resolution image acquisition in both a 2D and 3D context.
The first session focuses on hybrid Electron Microscopy workflows. Along with increased performance and productivity, these specimen preparation routes have clear advantages for volume imaging (3D FIB-SEM) and correlative microscopy (in-resin CLEM). Join us to discover the possibilities beyond chemical fixation.
The second session covers 3D correlation under cryogenic conditions, illustrating the benefits of cryo-confocal microscopy to guide specimen preparation for high-resolution cryo-TEM. Join us as we explore the potential of correlative cryo-electron tomography to study autophagy.
Both sessions will conclude with an interactive panel discussion between the speakers.
This online event features live panelists from the University of Oxford and Max Planck Institutes for Multidisciplinary Sciences (Göttingen) and Biochemistry (Munich), as well as Advanced Workflow Specialists from Leica Microsystems. We bring together a series of scientific talks and microscopy showcases focusing on the methodologies and workflows required for advanced correlative techniques and ultrastructural imaging.
The program centers around three specific areas in ultrastructural microscopy and CLEM:
Volume Electron Microscopy and Cryo-FIB SEM
Correlative microscopy for in-resin fluorescence
Cryo-confocal CLEM
AGENDA
Session 1: 13:00 London | 14:00 Berlin

Beyond classical chemical fixation: Hybrid routes to correlative and Volume Imaging applications
Andreia Pinto, Leica Microsystems
Post embedding correlative light & electron microscopy: methods and workflows to preserve in-resin fluorescence
Errin Johnson, Dunn School, University of Oxford
How volume EM with FIB-SEM can help understand myelin biology
Wiebke Möbius, Max Planck Institute of Experimental Medicine (Göttingen)
Panel Discussion between Andreia, Wiebke, and Errin
Session 2: 14:50 London | 15:50 Berlin
A CLEM workflow walk-through with Saccharomyces Cerevisiae
Martin Fritsch and Andreia Pinto, Leica Microsystems
Cryo-3D correlative light and electron tomography reveals the native cellular ultrastructure of autophagy
Cristina Capitanio and Anna Bieber, Max Planck Institute of Biochemistry (Munich)
Panel Discussion between Andreia, Martin, Cristina, and Anna