Advances in Cellular Imaging by Cryo-3D Correlative Light and Electron Tomography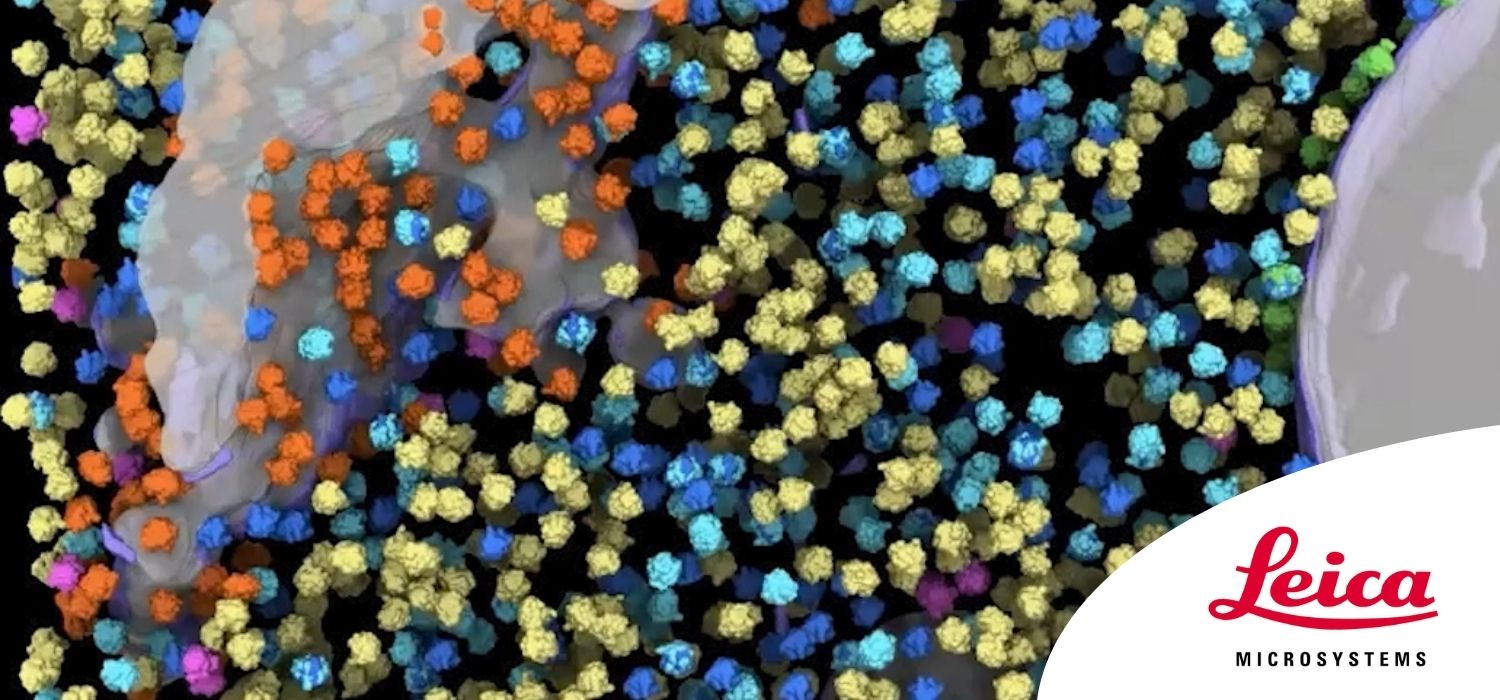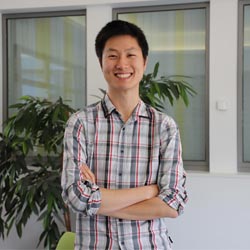 Dr Herman Fung
Postdoctoral Fellow, European Molecular Biology Laboratory (EMBL), Heidelberg, Germany
Read Bio
Herman Fung is a postdoctoral fellow and structural biologist based in the Mahamid/Müller Group at EMBL. His interests lie in studying the atomic detail and higher organization of intracellular macromolecular assemblies using X-ray crystallography, NMR, single-particle cryo-EM, and biophysics. Building on his past work on general transcription factors and viral genome packaging, Herman is currently developing methods to facilitate an in situ mechanistic understanding of macromolecular assemblies by cryo-ET.
Close
Advances in cryo-electron tomography (cryo-ET), including cryo-focused ion beam (FIB) milling for the thinning of cells and new cryo-TEM instrumentation, allow the visualization of molecular sociology inside cells in near-native states.
However, a major challenge remains in the localization of structures of interest.
Cryo-correlative light and electron microscopy (CLEM) provides a way to localize structures during sample preparation, imaging, and data analysis through registration with fluorescence data.
Using a prototype cryo-confocal fluorescence microscope developed in collaboration with Leica Microsystems, researchers at EMBL have established a 3D CLEM-guided imaging workflow, benchmarked by localizing lipid droplets inside human cells. [1]
Watch the webinar to see how the researchers used this workflow to localize nuclear pore complexes undergoing turnover in yeast cells. [2]
You will also discover new functionalities in the registration software 3D correlation toolbox (3DCT), [3] and see the open-source GUI-based software, SerialFIB, which was developed for automated and customizable cryo-FIB operations to overcome the labor- and time-intensiveness of current gallium-based FIB milling approaches. [1]
References
1. Klumpe, S, et al. (2021) A modular platform for automated cryo-FIB workflows. Elife 10; e70506.
2. Allegretti, M, et al. (2020) In-cell architecture of the nuclear pore and snapshots of its turnover. Nature 586; 796–800.
3. Arnold J, et al. (2016) Site-Specific Cryo-focused Ion Beam Sample Preparation Guided by 3D Correlative Microscopy. Biophysical Journal 110; 860–869.